Working with horses is such a special passion we all can share. The most important with working with horses is that you never lose the passion and forget about the horse. Jesse and his horses Andorra, Macho, Antares and Gaio really want to show that working as a team in a positive way is the best way. Every each one of them has their own special story about them. Read more about them here!
Jesse rides horses since he was 8 years old. He got his first horse Andorra when he was 12 years old. 
After a while he found that he wanted to work with horses in a different way. This became his own method where he only wanted to focus on the positive way of working.
Jesse: "I really like that I get to work with such variety of horses including my own amazing team. We have travelled Europe doing what we love and I am extremely grateful for this opportunity to help others along their journey. For me its essential to stay open minded and to keep learning everyday, this helps me adapt to any horse presented to me as its our job to work around them. I have found that working in a positive way with horses and people has given me the most in return."
Andorra is Jesse's first horse. She is a very special NRPS mare. She is a very wise and beautiful horse to see. She knows all the tricks, free dressage and brings her own kind of special energy.
Andorra taught Jesse everything. When she started to say "no" when she didn't get heard, it was time to search for another way of working together, the fair way! 
Jesse: "She is my "once in a lifetime" horse. I owe her everything."
Macho is Jesse's shetlandpony. He is a stallion and is always in for jokes to make the people laugh. He might be small but he can show very impressive movements and really lives up to his name in every way. He thinks everything is a game, he is eager to work and thrives whilst on the job. 
Jesse: "My first impression of him was one of a puppy. I am really proud of how he's matured. Everyday he keeps a smile on my face and his trusting look I saw in him from the beginning."
Antares is Jesse's third horse. 
Rising to the show world Antares is still very new to giving performances. He has needed time to be encouraged into positive thinking. Yet by doing this he taught us all how we should let go of control sometimes a little more and get something bigger then every imagines in return.
Jesse: "Even though we are just at the beginning everyday I can see him giving me more of himself. I look forward to the day I can understand him just as well as Annie. Antares has surprised me with his enthusiasm to the work and will soon be taking the show world to the next level. He is a very special horse."
Gaio is a Lusitano gelding. He used to be a bullfighting horse but from deep within he is a very special and gentle soul that wants to please. Gaio knows high level dressage exercises combined with some "tricks". He really shows how you can benefit from working in a positive way. 
Jesse: "Gaio is one of these horses that won't show his true self just to anyone straight away. But once you get there, you have found gold.."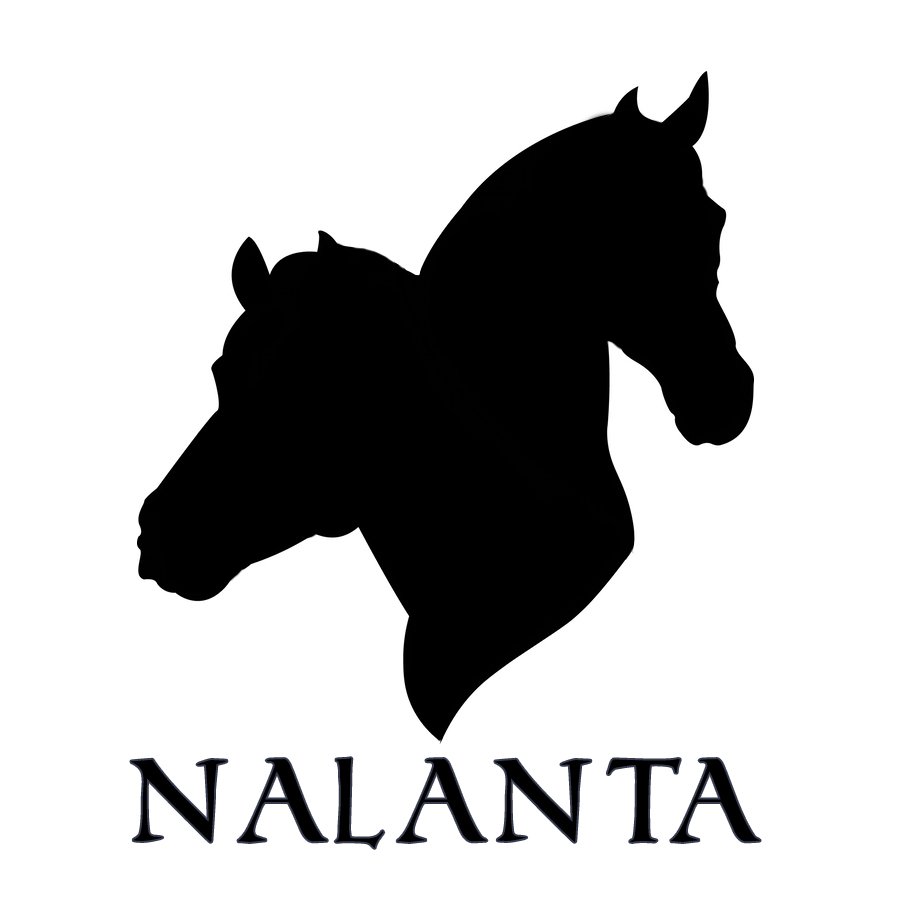 Nalanta is Jesse's brand. The brand is focussed on comfort for the horse, looks for the eye and the ability to use for everyone. We aim for you to feel our positive way of working back into our products. With the brand Jesse really wants to bring all the equestrian worlds together and show what it is all about and why we work with horses as this always starts of as a great passion.
Jesse: "I am very excited and grateful that I get to produce my own products and I will always aim for the best for the horse. I feel very lucky and so happy with the success the brand has had so far and I look forward to the future!"